VENDOR REGISTRATION IS NOW CLOSED
There is NO ELECTRICITY available on the site.


The event is on an open field without shaded areas. A 10x10 canopy tent is highly recommended.

All vendors are responsible for obtaining a Seller's Permit and complying with local rules and regulations.

All vendors operate at their own risk and should provide their own insurance.


There will be no rain dates or refunds in the event of a cancellation or inclement weather.
Setup is from 11:00 AM to 12:45 PM. Please present your acceptance email to the event staff at the vendor entrance. There will be no entry allowed for vendors that did not receive an acceptance email.
You may drive your vehicle onto the field to unload at your booth space, but you must park in the vendor parking lot as soon as you are finished unloading, and no later than 12:15 PM.
Electrical power is not available in the booth area. You must bring your own tent, tables, chairs, etc.
Please email your high resolution (jpg) company logo to info@paws4acure.org to have your logo linked to your website.
If you are in need to rent a 10x10 canopy tent, table and chairs for the event, please contact Paws 4 A Cure's exclusive vendor; Canopy Tents by Michael at (781)983-2384.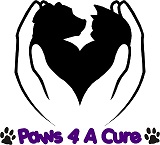 Copyright 2008-2015 © Paws 4 A Cure. All Rights Reserved.
Paws 4 A Cure, P.O. Box 1821, Wakefield, MA, 01880
Paws 4 A Cure is a non-profit organization recognized as tax-exempt under Internal Revenue Code section 501(c)(3).