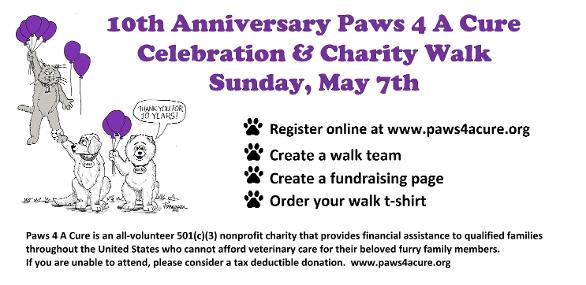 Join us at the 10th Anniversary Paws 4 A Cure Celebration & Charity Walk on Sunday, May 7, 2017 at 1:00 in Wakefield, MA or in your home town as a satellite walker. Support Paws 4 A Cure by registering for the walk. Gather your other animal loving friends to join you and help promote Paws 4 A Cure.
Proceeds from the event will be distributed directly to veterinary hospitals to assist families throughout the United States who cannot afford urgently needed treatment for our Paws Recipients.
Show your support for our mission to help our furry friends and their human companions.
We work very hard to provide funds, awareness, and support to those who are battling canine/feline cancer, other serious illnesses and injuries each year, and we hope that we can count on you for your support. Register today where you can:
Register to walk

Create a walk team

Register as a satellite

walker

Create a satellite walk team
Invite your friends to join your team

Create a fundraising page

Order your walk t-shirt during your registration and save $5.00
Don't have a team? That is OK, join Team Making A Difference, One Paw At A Time during your registration.
Register online or via mail for our 10th Anniversary Celebration & Charity Walk prior to the May 7th event and your name will be entered into the raffle to win a free BarkBox gift card!!
$25 per online or day of the event registration.

$40 per registration with a t-shirt that can be picked up at the purple Paws 4 A Cure registration tent

$15 per admission for children under 16
$5.00 off the Paws 4 A Cure walk registration for active military, veterans and first responders (law enforcement, EMT, paramedics, firefighters). *Email keri@paws4acure.org for the discount code.

Dogs on leash are welcome.
Each registered attendee will receive a bottle of water and a goodie bag when they check in at the registration booth.
So many awesome raffle prizes from gift certificates to amazing gift baskets!
1 ticket for $1 or 6 tickets for $5.
Cash only for the raffle.
Awesome location!!!
Business park across from Subaru of Wakefield, North Ave. (Quannapowitt Parkway), Wakefield, MA.
Exit 39 off of route 95
GPS: 100 Quannapowitt Parkway, Wakefield, MA 01880
Lake Quannapowitt is 3 miles around.
Plenty of FREE PARKING!!
Click the image to enlarge the map of the event location
Activities at the 10th Anniversary Paws 4 A Cure Celebration & Charity Walk

Arrival - Please visit the purple Paws 4 A Cure booth to check in.
Visit the awesome businesses and rescue groups booths.
Music Performance by April Renzella
with guitarist Eric Giribaldi
Opening Ceremony and Biodegradable Memorial Balloon Release

Walk Kick Off

Raffle Winners Announced (see the raffle items below)
When you return from your walk, please join us for human cake & dog cookies.

* The schedule of events may change as needed.
10th Anniversary T-Shirt Design
Cartoon created by: John Rasmussen
Click on the image to enlarge


Meet Our Grand Marshall
Juno is a little dog with a big purpose. She has a huge heart and wants to share it by helping dogs and cats that are less fortunate than her. Juno and her mom help to spread the word about shelter animals and animal rights on
Juno's Place
Facebook page.
See this great
article
written about Juno.
2016 NACMAI Songwriter of The Year April Renzella will be performing at the 10th Anniversary Paws 4 A Cure Celebration with guitarist Eric Giribaldi. April will have merchandise available at the walk. All proceeds will be given back to Paws 4 A Cure.
We are excited to K9 Tails back filming the event!

America's Liberty Pre-Teen Miss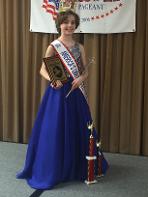 My name is Julie Liuzza and I'm the reigning America's Liberty Pre-Teen Miss. I competed at the national pageant on March 9, 2016 in Connecticut, representing Massachusetts and I was beyond thrilled to bring the national crown home to New England! During my reign I will be traveling across the state volunteering at events that help to promote community service. I will be volunteering at the balloon tent at the Paws 4 A Cure Walk for the second year in a row.
Support Paws 4 A Cure simply by walking, jogging or riding your bike! If you have a dog, use the free WALK FOR A DOG app each time you grab for the leash. You do not have to have a dog to use the app.
Walk for a Dog is the app that encourages dogs and their humans to walk, bike or run together. For every mile you take your Walk for a Dog, they will donate to Paws 4 A Cure.
Install the free Android or iPhone app, and start taking your Walk for a Dog every day. Make sure to add PAWS 4 A CURE as the organization that you are walking for in the setup tab of the app for iPhone users, or in the settings menu for Android users. Paws 4 A Cure is based out of Massachusetts but is a national 501(c)(3) nonprofit charity.
Be sure to encourage your friends and family to choose Paws 4 A Cure to get the word out! The more people walking for Paws 4 A Cure, the more donations that will come in to help the current and future Paws Recipients in need of veterinary care. To see where the donations are going, please visit our Paws Recipient page.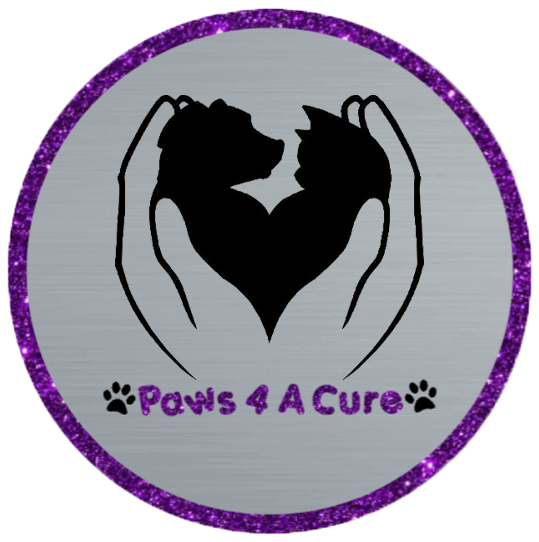 Copyright 2008-2017 © Paws 4 A Cure. All Rights Reserved.
Paws 4 A Cure, P.O. Box 1821, Wakefield, MA, 01880
Paws 4 A Cure is an all-volunteer 501(c)(3) non-profit charity that provides financial assistance to qualified families throughout the United States who cannot afford veterinary care for their pet's serious illness or injury.