Help raise money for Paws 4 A Cure


Do you have a product or service that you would like to donate a portion of the proceeds to Paws 4 A Cure? Click HERE to complete the online form.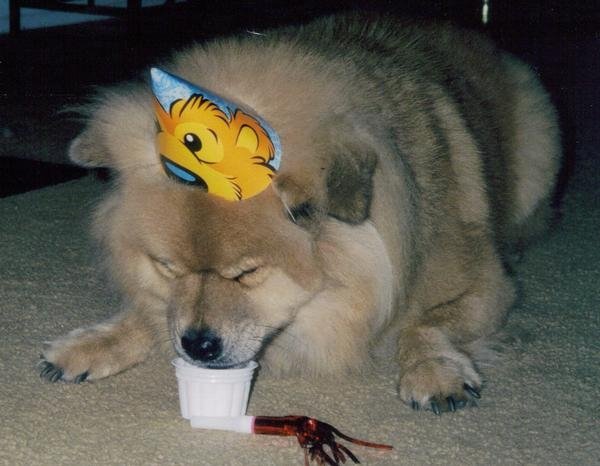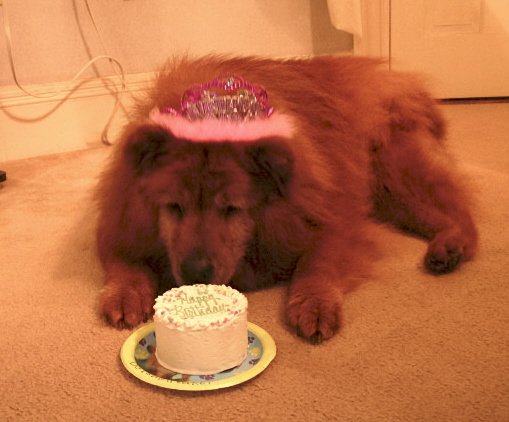 Paws 4 A Cure wants to celebrate your furchild's birthday by giving them a shout out on our Facebook and Instagram pages on their birthday. With a $10.00 donation per furchild, Paws 4 A Cure will post their picture and wish them a Happy Birthday. After you make your $10.00 donation by clicking the Donate button below, forward your email PayPal confirmation email to info@paws4acure.org with the following information:
Your furchild's name
Their birth date
Their age
Are they male or female
Tell us a little bit about them
If your furchild has received their angel wings, please tell us the date that they received their angel wings.
Attach a picture of your furchild
Jordan Essentials believes you and your family deserve healthy skin and a healthy life and that's why they're firmly committed to bringing you nontoxic, natural products. Discover healthy, natural ingredients for you, your family and pets! Skin and Haircare, Salt Scrubs, Lotion Bars, Lotions, Pet, Magnesium and more! Ditch the cancer causing toxins and chemicals! Healthy Skin.....Healthy Life!
For every JE Joyful Jordan Box purchased, 20% of the product total will be donated to Paws 4 A Cure. Any other JE products purchased, 5% of the product total will be donated. Please use this link dedicated to Paws 4 A Cure to place your order....
https://bit.ly/3BZifNs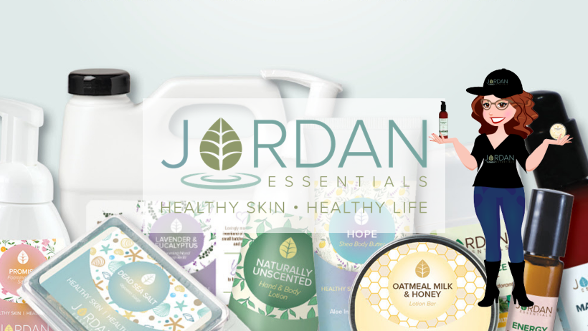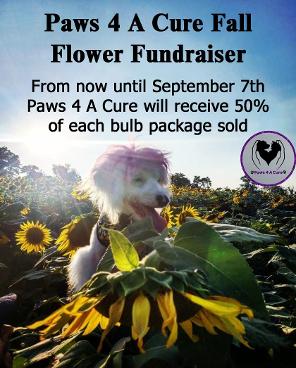 Do you or someone that you know have a green thumb, love flowers or want to learn to garden? Paws 4 A Cure is having our fall flower fundraiser with Three Rivers Wreath & Plant Co. From now until September 7th Paws 4 A Cure will receive 50% of each bulb package sold.
"Three Rivers Wreath & Plant Company bulbs are sourced directly from Holland and we have chosen healthy & hardy varieties that will succeed throughout the United States. At Three Rivers Wreath & Plant Company, we offer our products in larger sizes to maximize the blooms in your garden right from the start!"
Place your order now!
www.threeriversfundraising.com/fund/p4ac-fall21
Code: T7WJCS
Image Featuring: Nova Tyler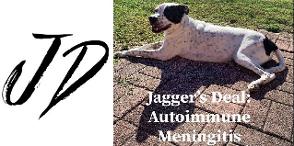 Jag's Deal is a company focused on spreading awareness and knowledge about autoimmune diseases in animals. They can't speak, so we have to speak for them.
10% of profits are donated to our non-profit of choice, Paws 4 A Cure.
To learn more about Jag's Deal and to shop, please visit: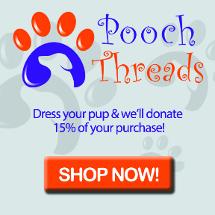 Pooch Threads will donate 15% of your purchase when you shop at the link below.
Our everyday lives are plagued by toxic chemicals that you may not even realize are making you and your family, furbabies included, sick. Rid your life of the dangerous toxins in your home by switching your brand to Melaleuca. With superior products to replace everything you use every day, that are powered by nature and proven by science, you can rest easy knowing your family is safe from cancer-causing chemicals. And your every purchase donates 5% directly to our cause! Contact our representative, Rachel Childress, directly at (781)941-0706 or Rachel.childress@ymail.com to get started on your path to wellness and to help us help others!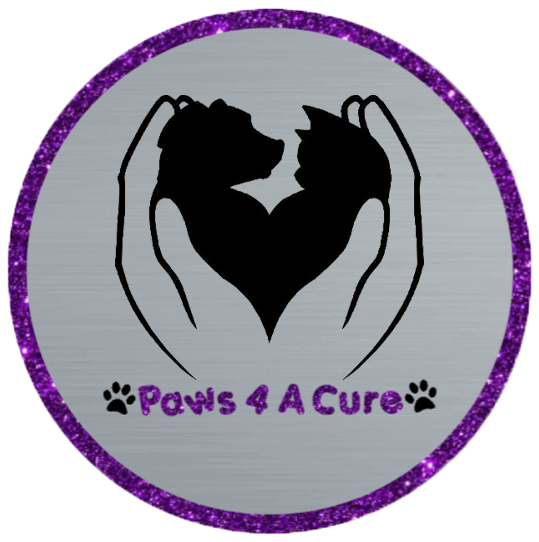 Copyright 2008-2021 © Paws 4 A Cure. All Rights Reserved.
Paws 4 A Cure, P.O. Box 1821, Wakefield, MA, 01880
Paws 4 A Cure is an all-volunteer 501(c)(3) nonprofit organization that provides financial assistance throughout the United States to those who cannot afford veterinary care for their beloved furry family members. Paws 4 A Cure helps dogs and cats with all illnesses and injuries. Paws 4 A Cure does not discriminate against breed, age, or diagnosis.