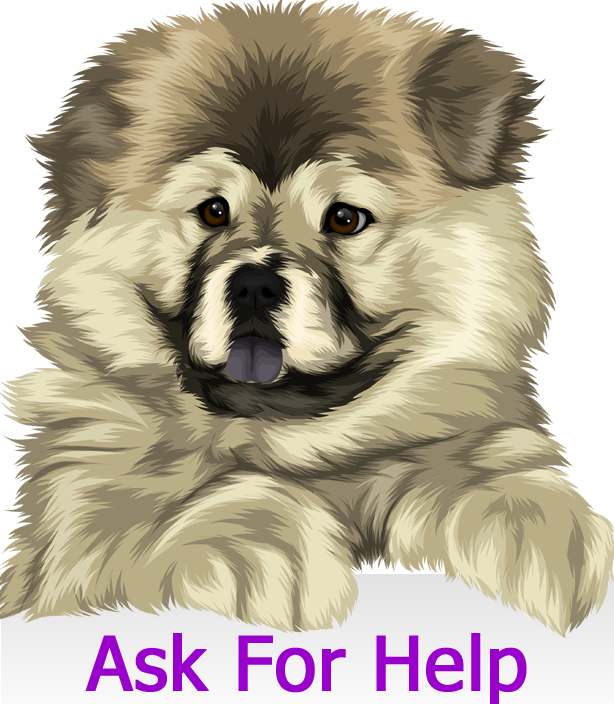 Paws 4 A Cure is accepting applications from individuals and families. Paws 4 A Cure is not accepting applications from rescue groups, shelters or breeders.
Paws 4 A Cure provides assistance to families that are in need of non-routine veterinary financial assistance for their dog or cats. Paws 4 A Cure provides financial assistance throughout the United States only with veterinary care for all illnesses and injury treatment which also includes medication, insulin, Heartworm positive treatment and medical equipment such as wheelchairs. Paws 4 A Cure does not provide assistance for spaying/neutering, vaccinations, flea/tick, Heartworm preventative medication, preventative care, routine dental care, routine office visits or euthanasia.


Routine dental care includes dental cleaning with anesthesia, and may include extractions, as needed for the treatment of tartar, plaque & gingivitis. Non-routine dental care refers to the treatment of atypical dental conditions, such as fractured teeth, abscesses and oral masses.
Paws 4 A Cure does not assist with charges incurred prior to approval of application and receipt by the veterinarian of the Acceptance Letter.
Paws 4 A Cure provides financial assistance throughout the United States to United States veterinary practices. We cannot remit payment to another country.
Steps to the Application Process
The applicant will contact the veterinary practice that is treating their dog or cat and ask them if they work with nonprofit organizations for financial assistance. If they say yes, read on.

The applicant must read the guidelines/policies thoroughly.

The applicant is responsible for getting the email address from the treating veterinary practice to provide it on the application.

The applicant will gather all of their required documentation to prove hardship, examples on page 6 to send with the application for assistance.

The application for assistance will not be responded to until Paws 4 A Cure received the applicant's application and proof of hardship documentation.
If all of the applicant's proof of hardship and the treating veterinary practice's required documentation are received, Paws 4 A Cure will start the application review.
The applicant is to apply to several financial assistance programs along with applying to Paws 4 A Cure to maximize your funding. Links can be found on our Helpful Resources page on page 4. Please do not rely on a grant from Paws 4 A Cure only.
If your dog or cat does not have a diagnosis and treatment plan, please ask your veterinary practice if they have or know of a low cost or free clinics to get the diagnosis and treatment plan. Also, you can call your local Humane Society.
Proof of hardship definition: a financial hardship situation is one that forces you to either decide between meeting basic living expenses or paying your bills. To prove this, a creditor requires information about your income and expenses.
Decisions are based upon several factors, including: medical urgency, financial need, available funding, and eligibility. Due to the overwhelming number of applications we receive, we cannot help everyone.
If the application for assistance is approved
The applicant will receive an approval email with an acceptance letter that they are to provide to the treating veterinary practice before the treatment is performed.

The applicant's dog or cat will receive the veterinary treatment if they have enough funding.
The approved applicant will complete the requirements outlined on the approval email so that Paws 4 A Cure can create your dog or cat's fundraising page. Paws 4 A Cure cannot use your already existing GoFundMe page or another fundraising page on another platform other than created by Paws 4 A Cure. If the requirements are not received, Paws 4 A Cure is unable to fundraise for the applicant's dog or cat therefore, no payment will be released and you will be responsible for the charges.
Once the approved applicant receives the email that the Paws 4 A Cure fundraising page is complete. The approved applicant is REQUIRED to fundraise by sharing the fundraising page that Paws 4 A Cure creates

with your friends and family to generate donations for your

dog or cat's veterinary care. If you are in need of additional funding, you should reach out to your local news media to reach a larger audience. We do make exceptions, especially for domestic violence situations. If additional funds are needed, the applicant should reach out to their local news media to help generate donations for their dog or cat's veterinary care.
The veterinary practice will email or fax the detailed invoice to Paws 4 A Cure.
Paws 4 A Cure will send a check via the U.S. mail to the veterinary practice within a week following receipt of an itemized invoice emailed or faxed by the veterinary practice.
The approved applicant will provide Paws 4 A Cure updates on their dog or cat's health.
Because donations to Paws 4 A Cure are at a critical low and applications for financial assistance are at an all-time high, our funds are extremely limited. As a result, if your application for financial assistance is approved, you may not receive all of the funds for which you apply. Please be advised that the maximum assistance available from Paws 4 A Cure is up to $500. This is a one time grant.

** We strongly urge you to apply to several different financial assistance programs along with applying to Paws 4 A Cure, links to which can be found on our Helpful Resources page to help you get closer to your goal. Please do not rely on a Paws 4 A Cure grant only. **