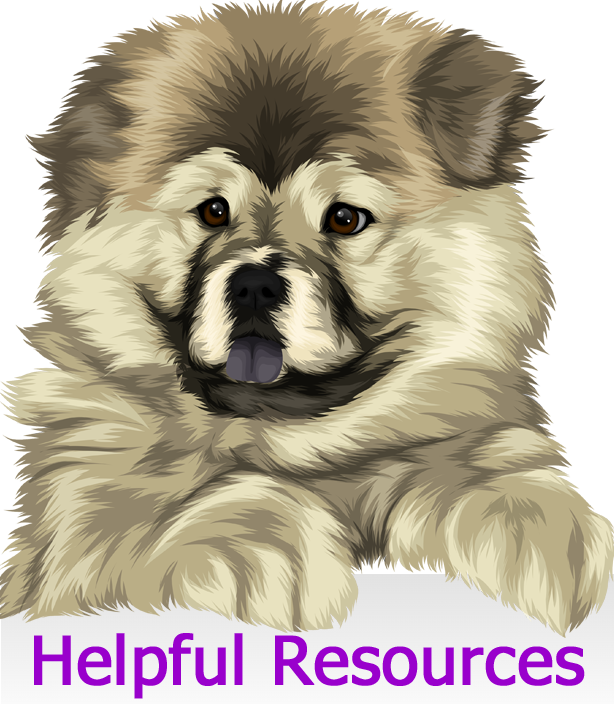 Below is a list of helpful resources for information and financial assistance. Click on their name to be re-directed to their website. Also check their list of resources.
There are six sections below:
United States Department of Veteran Affairs is for military veterans only.
General Assistance is for all illnesses and injuries.
Cancer Assistance is for all programs that handle cancer diagnoses only.
Emergency Pet Food Assistance is for Massachusetts residents that need emergency help.
Additional Resource is everything else...
Below is a long list of programs that provide financial assistance for veterinary care and other resources that a former Paws Recipient created.
United States Department of Veterans Affairs
This is for Veterans who have service dogs, Title 38 Section 1714 enables veterans to ask their caseworkers to file VA Form 10-2641 in order to receive financial assistance for veterinary care of service animals. See question #4 when clicking on this link.
Assistance for Victims of Domestic Violence with Pets:

Copied from Frankie's Friends "If your pet is being treated at a BluePearl Pet Hospital, please inquire directly with their management team about the criteria for the Hope Fund program instead of applying for assistance online.
If your pet is being treated at a Banfield Pet Hospital, VCA Animal Hospital, Veterinary Emergency Group location, or Planned Pethood in Wheatridge, CO, please inquire with their staff for assistance instead as they have their own financial assistance programs for clients in need."
Download a coupon for a free first visit to a Banfield clinic
This section copied from the Humane Society's website
If your animal requires emergency veterinary care and you cannot afford treatment, contact nearby veterinary colleges that may have programs. If you are unsure what qualifies as emergency veterinary care, call your veterinarian and describe the symptoms.
Working with veterinarians -
Negotiate a payment plan with your vet. If you're a client in good standing, they may be happy to work out a weekly or monthly payment plan. However, a vet you've never been to may not agree to such a plan.
Get a second opinion. You may pay a consultation fee, but another vet may have other, less expensive ways to treat your pet.
Use a vet in a less expensive area. Vets in smaller towns may charge lower fees.
Check out local veterinary schools. Many run low-cost clinics for limited income clients.
Bond's Fund
"Bond's Fund financial assistance is used specifically for the treatment of ophthalmic conditions, and does not cover primary or preventative care, diagnostic testing, the initial exam, or ongoing monthly medications. Bond's Fund may assist with the cost of treatment either for inherited conditions, including cataracts or glaucoma, or for acquired ones caused by trauma or infections."
Brown Dog Foundation
"Offers pet owners in temporary financial crisis an alternative to euthanasia when their pet faces a treatable but life-threatening condition or illness in order to restore quality of life for pet and owner."
Frankie's Friends
"Frankie's Friends Fund provides financial assistance grants to family owned pets in need of lifesaving emergency or specialty veterinary care whose caregivers cannot afford the full cost of treatment. This program is designed to help with the treatment of emergency and specialty medical conditions where the pet would otherwise suffer, be euthanized, or relinquished without proper veterinary care. Frankie's Friends does not fund primary care, preventative care, vaccinations, diagnostic testing, or treatment of chronic diseases or medications to support lifelong ailments. Hope Funds are used specifically for the treatment of life threatening conditions."
Paws 2 Help
"Our ultimate goal is no unwanted, homeless or abused companion animals. Our emphasis to achieve this end is primarily, but not confined to: spay/neuter, and public information and education. Secondarily, we endeavor to make basic veterinary care available to ALL pets in need, regardless of their owner's ability to pay." – West Palm Beach and Jupiter, FL Only
PetLuv
"PetLuv is a private, nonprofit corporation founded in 1996. The primary mission is to offer affordable spay and neuter services that will help prevent unwanted animals from being born only to suffer and die." - Brooksville, FL Only
RedRover Relief

"Preserving the human-animal bond by providing financial assistance, resources and support to low-income individuals and survivors of domestic violence and their pets, so families can escape together and stay together."
SeniorCare, Inc.
SeniorCare, Inc. Area Agency on Aging operates the Pawsitive Connections Program, which provides information and services to elders and their pets. Grants are small, must be invoiced directly to the program (no reimbursements to consumers), paid directly to the animal's care provider, and are limited to pet owners aged 60 or older. - Massachusetts Only
Shakespeare Animal Fund
We help elderly, disabled and those whose total income does not exceed the current poverty guidelines to obtain emergency pet care. We pay the veterinarian directly, reducing out of pocket costs for low income pet owners who need to save their pet's life. -
Florida Only
The Pet Fund
"

The goal of the Pet Fund is to provide financial assistance to owners of domestic animals who need veterinary care."
The Pongo Fund
Oregon and Washington
"The Pongo Fund provides free lifesaving care for hundreds of animals each year thanks to a mobile medical hospital and network of dedicated veterinarians and medical professionals. On board are two surgical areas, dental equipment, full laboratory, digital xray, pharmacy and more."
Kubanda Cryotherapy at John Hopkins has chosen Paws 4 A Cure as their designated charitable organization to work with!
Are you in the Baltimore, Maryland area with a dog or cat with cancer? Kubanda Cryotherapy is running free clinical trials at the Center for Image Guided Animal Therapy at Johns Hopkins in Baltimore, MD. Cryotherapy is a minimally invasive treatment that lets pets skip the scalpel. A small cryoprobe is inserted into the tumor and extreme cold is used to selectively freeze and kill the affected tissue. They are treating: Canine and Feline Mammary Cancer, Lipomas, Sarcomas, and other subcutaneous masses. Mast Cell Tumors, Osteosarcomas, and masses on the head or paws are not included in this study. Dogs and cats of any breed and sex are eligible. To connect with the study, message
[email protected]
or visit their website at
www.KubandaCryotherapy.com
to learn more about the clinical trial.
Veterinarians, are you interested but not in the greater Baltimore area? Contact

[email protected]

to see about becoming a pilot site in your area. This would bring more treatment options for your clients. With the high cost of oncology care, the clinical trial would help alleviate the financial burden for the pet parent so that their furchild can receive the treatment that they need.
Pet Parents, do you want to bring cryotherapy to your area? Contact

[email protected]
The Pain Medicine service at Angell Animal Medical Center offers treatment for companion animals with discomfort that negatively affects their quality of life, regardless of their primary diagnosis. Many of our patients have complex medical issues that complicate treatment for pain. Some owners seek help in accurately determining whether their animals are in pain and how much they are suffering. Many of our patients are nearing the end of their life and this service helps pet owners decide on comfort care measures and address quality of life concerns. www.angell.org/painmedicine.
The Oncology service at Angell Animal Medical Center
Angell's board-certified veterinary oncologists are committed to improving your companion's quality of life in an atmosphere of caring and compassion. They work together with our board-certified anesthesiologist, surgeons, in-house pathologists and Pain Medicine clinic to provide maximum comfort and safety for patients. This includes routine use of Vascular Access Ports to more comfortably administer treatment (less needles!), and Intensity-Modulated Radiation Therapy (IMRT). IMRT shapes radiation beams with such precision that nearby structures (eyes, heart, etc.) remain unharmed, and side effects are drastically minimized. www.angell.org/radiation

With a referral letter from Paws 4 A Cure it will give you a 15% discount. Paws 4 A Cure acceptance letter must be presented at the time of service.
Pet Cancer Support Group - on Facebook under Pet Cancer Support
"The Pet Cancer Support Group is a group of caring, knowledgeable pet owners who know what you're going through right now, and who are there to share the journey with you. Members include people whose pet has recently been diagnosed, and those who have already fought the battle....including some great success stories of dogs who have faced overwhelming odds and beaten cancer."
Walgreens Prescription Savings Club
"Save on pet medications for chronic conditions like arthritis, epilepsy and diabetes. Plus, members earn 10% reward on Walgreens brand products."
Dog Food Advisor
"The Dog Food Advisor
is a public service website designed to help you make a more informed decision when buying dog food.
We know who actually makes each dog food, the brand's recall history and the company's safety practices.
We know how to read labels… and how to correctly interpret a recipe's nutritional content. We also know how to find out where the ingredients come from, which additives are safe and which ones are toxic…
Plus dozens of other important facts and statistics about every product." Sign up for their recall alerts.
California Pet Pharmacy
"Save Up to 70% On Pet Medications at California Pet Pharmacy
Same medications as your vet's office but less expensive.

We do all the work in getting your vet's Rx approval.
Located in Hayward, California & licensed to ship pet medications to ALL 50 states.
Use "GoodRx12" at checkout for additional discounts on select meds."
Tiny Paws Fresno
Tiny Paws Fresno is a 501(c)(3) non-profit animal welfare organization & charity that was created to raise both awareness and money to help save these pets lives by offering financial assistance to help alleviate the high cost of upfront fees for critical life-saving emergency treatments.
We also support our community that offers socialization, education and resources by promoting the value of owning a dog; creating fun and educational experiences with dogs, and helping current owners become better owners.
CBD Oil For Dogs
"CBD oil helps pets who are suffering from poor and declining health (mentally, behaviorally, and physically). But with so much misinformation floating around the internet, it's hard to know where to begin when deciding if this is a good fit for your family and your fur baby. To help answer all those questions buzzing through your mind, Joy Organics just published CBD Oil For Dogs : Everything a Dog Owner Must Know. This comprehensive guide gives pet parents everything they need to know about CDB oil for dogs: how and why CBD oil works for dogs, the benefits of using CBD oil, conditions this oil helps improve, the different methods and servings for administering CBD oil to your dog, what to look for when purchasing CBD oil to ensure purity, and even answering all those questions surrounding the legality of it all."
USAPetMeds
"Does your pet take medication that can be picked up at the local pharmacy, then you can use the free discount prescription drug card for your pets. You can use the same card to purchase PET ONLY medications by accessing the website on the card."
365 Pet Insurance
"At 365 Pet Insurance, our mission is to be an impartial knowledge base on all things Pet Insurance. Currently, only four percent of pet owners carry a pet insurance policy, and we seek to help pet owners understand the, at times, confusing landscape of pet insurance. We take a logical approach to policies, carriers and pet health in general, helping break down insurance jargon and allowing you to gain access to real customer insights and reviews so when you are picking a pet insurance policy, you can make the best decision."
MetLife Pet Insurance
"At MetLife Pet Insurance, we get it—pets are like family. We know how difficult it can be when a member of the family becomes sick or injured. When you and your pet need us most, we'll be there with comprehensive plans, robust coverage and a team of caring and passionate pet advocates—many who are pet parents themselves—to help."