***** IMPORTANT NOTICE *****
WE ARE ACCEPTING APPLICATIONS


Paws 4 A Cure provides assistance with veterinary care for all illnesses and injury treatment which also includes medication, insulin, Heartworm positive treatment and medical equipment such as wheelchairs.
Paws 4 A Cure does not provide assistance for any routine care, such as vaccinations, spaying/neutering or flea/tick, Heartworm preventative medication, routine dental care and euthanasia. Please ask your veterinary practice for low cost or free clinics.
Do
NOT
use this contact page for help with your dog or cat's veterinary care. All financial assistance requests
MUST
be submitted via the online application via the
Ask For Help
page and not via email. Please visit the Ask For Help page to apply for financial assistance. There are policies and guidelines that need to be reviewed and there is an online application. If you use this form, your email will
NOT
be responded to.
We cannot share your GoFundMe page or make a donation to your page, you must apply for assistance.
If you have completed the online application and have not received an acknowledgement email yet. It is because you have not emailed or faxed your required documentation. Do not send a message through this Contact page, please go back to the
Ask For Help page
and follow the directions.
Paws 4 A Cure is NOT a veterinary practice and cannot give you medical advice. Please contact your veterinarian for all veterinary questions or concerns. We cannot recommend a veterinary practice in your area. Even though we provide assistance throughout the United States, we do not know every veterinary practice to give you a biased opinion. There are so many wonderful veterinary clinics, ask your friends and family about one in your area that they can recommend.
Paws 4 A Cure cannot recommend a veterinarian, groomer, trainer or place for you to re-home your pet. Please do not ask us for recommendations of any kind.
We are unable to provide inbound/outbound phone calls. However, most all answers to your questions can be found Frequently Asked Question page. We encourage you to visit our Frequently Asked Questions page for the quickest and most up to date information.
Thank you for thinking of Paws 4 A Cure but we do not have a need for any articles that you may have since we do not have a blog.
If you are inquiring about adding a listing to our Helpful Resources page, it must be related to veterinary financial assistance.
** If you do not received a response within 24 hours, please check your spam folder. If it is not in your spam folder then your email server has blocked the email.**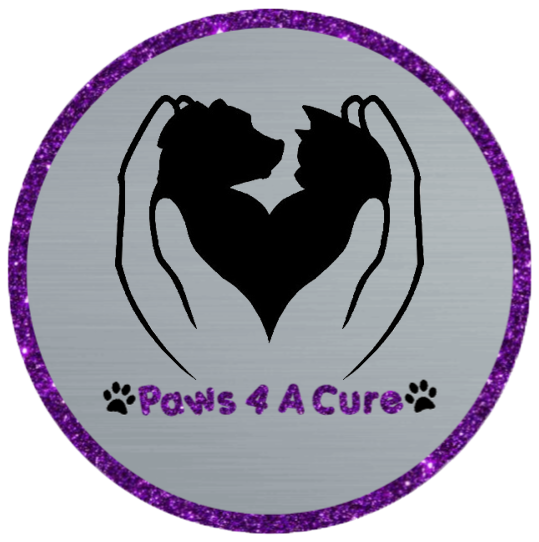 Copyright 2008-2021 © Paws 4 A Cure. All Rights Reserved.
Paws 4 A Cure, P.O. Box 1821, Wakefield, MA, 01880
Paws 4 A Cure is an all-volunteer 501(c)(3) nonprofit organization that provides financial assistance throughout the United States to those who cannot afford veterinary care for their beloved furry family members. Paws 4 A Cure helps dogs and cats with all illnesses and injuries. Paws 4 A Cure does not discriminate against breed, age, or diagnosis.