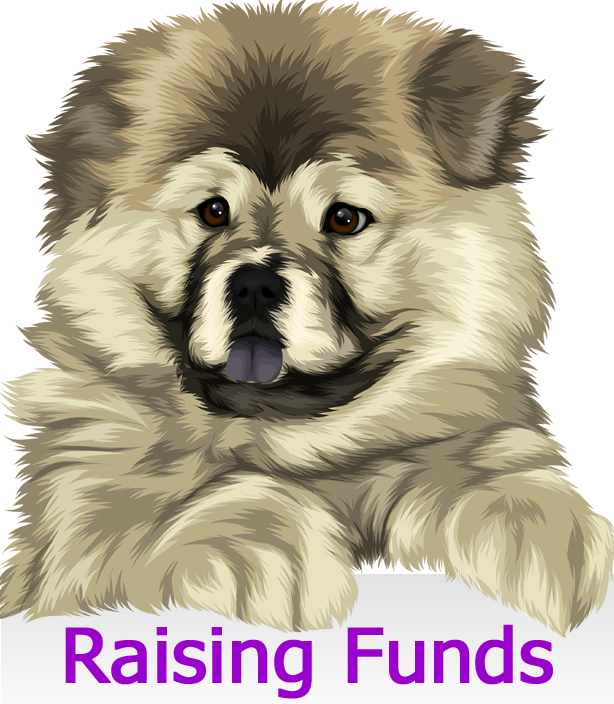 Ways to raise money to maximize your
funding to help your furchild receive the veterinary care that they need.
Below are some ways to fundraise for your
dog or cat
's veterinary care along with applying for assistance:
Have a garage sale or yard sale
Have a bake sale
Sell your clothes and household items on
This section copied from the Humane Society's website
If your animal requires emergency veterinary care and you cannot afford treatment, contact nearby veterinary colleges that may have programs. If you are unsure what qualifies as emergency veterinary care, call your veterinarian and describe the symptoms.
Working with veterinarians
Negotiate a payment plan with your vet. If you're a client in good standing, they may be happy to work out a weekly or monthly payment plan. However, a vet you've never been to may not agree to such a plan.
Get a second opinion. You may pay a consultation fee, but another vet may have other, less expensive ways to treat your pet.
Use a vet in a less expensive area. Vets in smaller towns may charge lower fees.
Check out local veterinary schools. Many run low-cost clinics for limited income clients.
Fundraising and temporary credit
Ask if your veterinarian accepts Care Credit, a credit card specifically for health care expenses, including for pets.
Try a fundraising platform such as GoFundMe, which enables you to create a personal fundraising page.
Consider Waggle, a pet-dedicated crowdfunding solution that channels funds directly to verified veterinarians for a pet's care.